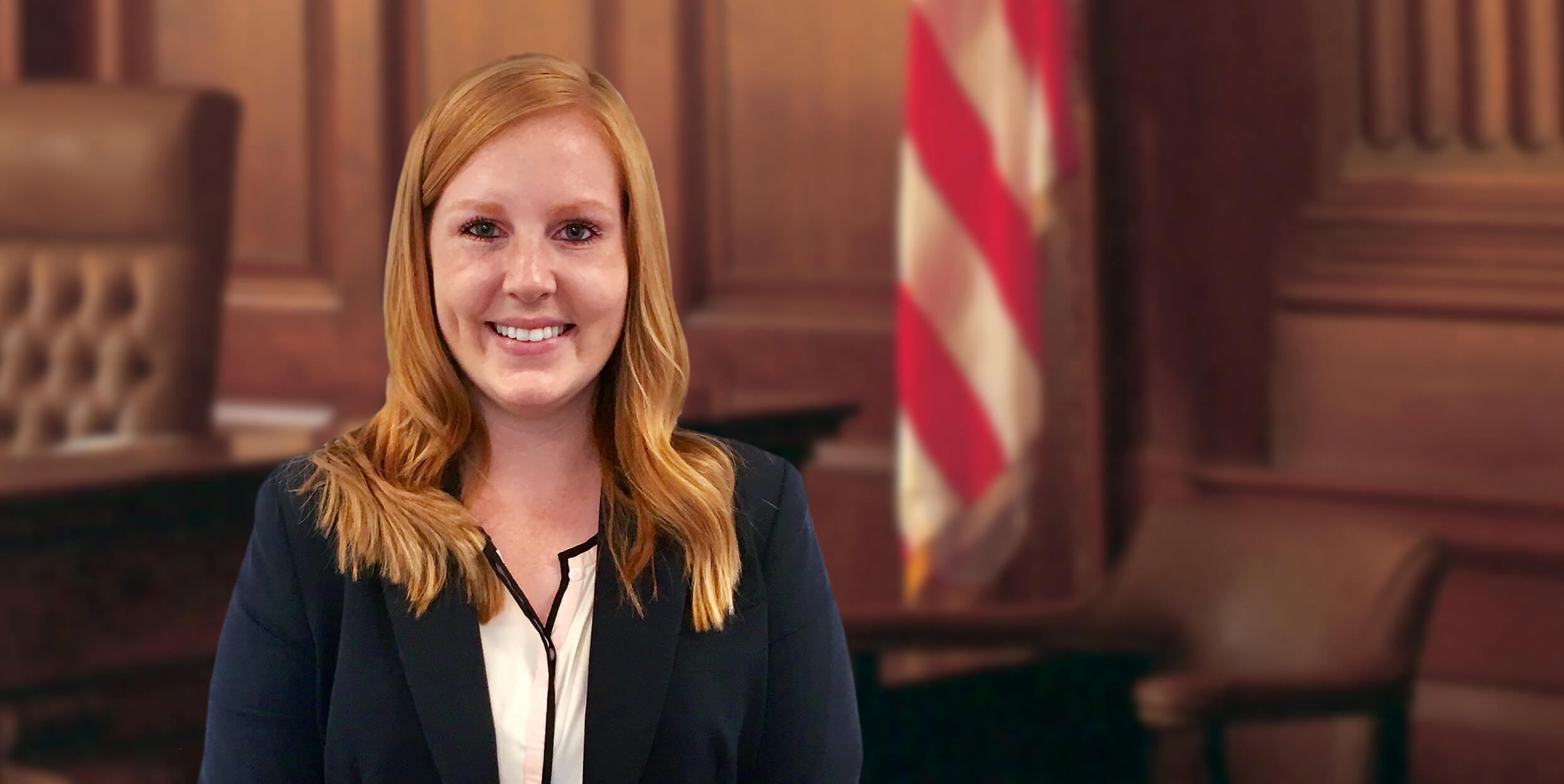 Representative Experience
Assisted in matters involving family law, personal injury, criminal defense, and probate.
Intern for United States Representative Jeb Hensarling (R-TX 5th District).
Education
Bachelor of Business Administration Degree, magna cum laude, from Texas Tech University, 2013
Juris Doctor Degree, cum laude, from Texas Tech University School of Law, 2016


1L Mock Trial Competition Finalist, Best Oralist
TYLA National Trial Competition, 2014-2015
Mack Kidd Administrative Law Moot Court Competition, Runner Up Best Oralist, 2014-2015
In Vino Veritas Mock Trial Competition, Quarterfinalist, 2015-2016
Estate Planning & Community Property Law Journal, Volume 8, Executive Symposium Editor
Board of Barristers, Director of Fundraising
Moot Court and Mock Trial Committee, Board of Barristers
Organization of Women Law Students, Member
Phi Delta Phi, Member
Memberships
Publications and Presentations
Author, "What Would Zeus Think?: Choosing Between the Freedom to Create a Will and Freedom of Religion," Texas Tech Estate Planning and Commercial Property Law Journal, Volume 8, Online Codicil
Author, "How Will TSA Handle the New Threat to Homeland Security—The Bioweapon?," 7 J. of Biosecurity, Biosafety & Biodefense L. 91 (2016).
Personal
Alyssa was born in Lubbock, Texas and attended high school in Frisco, Texas. Alyssa enjoys watching Red Raider football, traveling and spending time with her family.